I discovered the works of erik hoel, specifically his article "will the bitcoin bubble pop? or will it envelope us all?" which I wrote about previously here.
hoel's works have motivated me to keep digging. I find them to be truly unique in scope and inspiration. to that end, when I found that hoel was in the process of publishing a novel I was excited to get at it as soon as possible.
today was the day it arrived, and I can't put it down. I'll be back when I'm done reading it with a review. so far, I had a laugh out loud moment at a joke told in the book:
"what does the b in benoit b mandelbrot stand for?"
"benoit b mendelbrot"
hoel dives deep on how he thinks about writing in general and this novel in specific in this conversation. he posits that the novel is the perfect delivery mechanism for musing about consciousness, which is ultimately what the book is about, and I agree with him.
so go get this book and talk to me about it when you're done reading. the revelations by erik hoel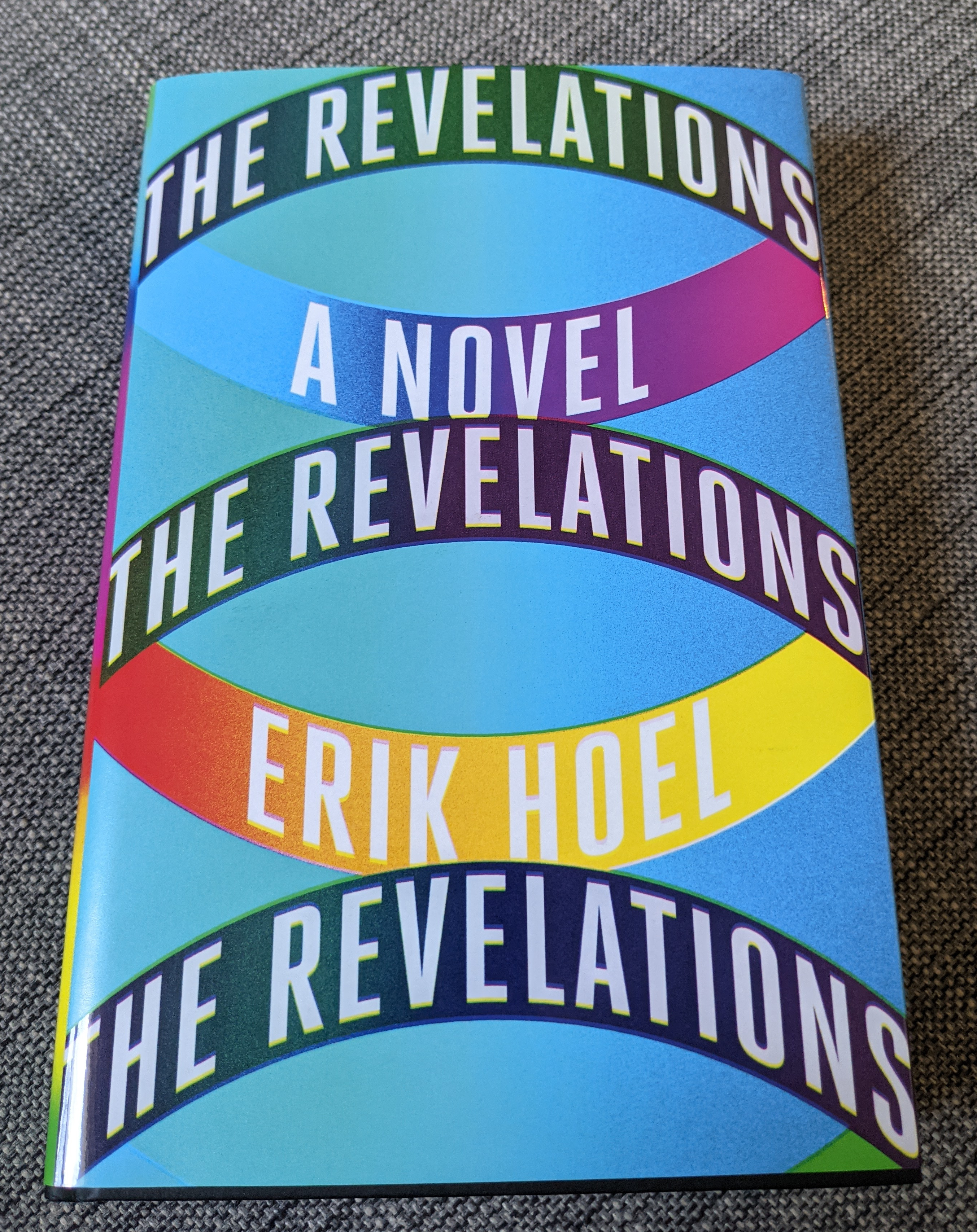 ---